FORTU estrena «Revolucion», primer single de su nuevo disco «Rompes Mi Corazon», el viernes 4 de junio
FORTU estrena «Revolucion», primer single de su nuevo disco «Rompes Mi Corazon», el viernes 4 de junio
May 31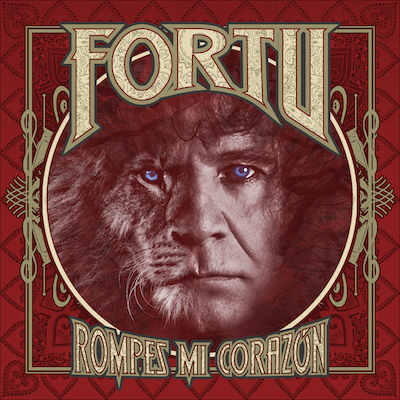 Hablar de FORTU es hablar de una Leyenda del Rock de este país. Es el, junto a otros compañeros de viaje, los que han escrito una de las páginas mas bonitas de la música de este país. La que hoy en día sigue perenne en escenarios, la que se coló en las grandes radios comerciales, llenando grandes recintos y la que sin lugar a dudas ha sido denostada.
No queriendo vivir del pasado y como un gran luchador Fortu no ha parado de pisar escenarios, y componer.
El próximo viernes 4 de junio presentará su primer single y videoclip de "REVOLUCION". Un aquelarre de sonidos mágicos digno de saborear. En un momento que la vida ha parado su ritmo, FORTU nos lleva a experimentar con un sonido con el que nació la época dorada el ROCK. Mezclando y fusionando sonidos de donde ha mamado del manantaial del Rock Eterno durante toda una vida.
Compuesto por el y producido junto a Javier Vargas;  Fortu con su guitarra se ha rodeado de un elenco de músicos digno de la mejor banda internacional. Buscando, así como un buen vino, degustarlo de la mejor manera posible. Rock, Blues, Rhythm and Blues, sonidos latinos, medio tiempo…. Sin lugar a dudas "Rompes mi corazón" es un abanico de sonidos que te transportarán a no parar los pies, a vivir el Rock.
Cuatro temas componen este EP que próximamente será un trabajo completo. "Revolución",  "Tu cuenta atrás" , "Rompes mi corazón" y "Tonto" son la tarjeta de presentación de un FORTU con mas mescolanza, buscando un ROCK más maduro y un mercado más internacional.
Sin lugar a dudas recomendable ; "Obra Maestra" para la estantería de los clásicos.
¡Pincha para reservar ya tu copia!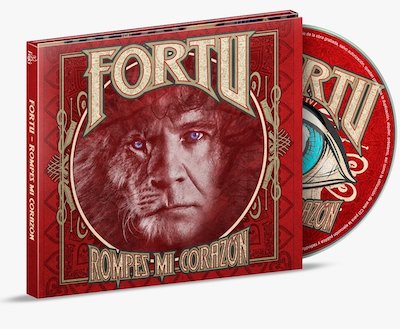 MUSICIANS
GUITAR, VOCALS AND BACKING VOCALS: FORTU
PERCUSSION: GINO PAVONE
DRUMS: PATI BALLINAS
KEYBOARDS: KYKE SERRANO
BASS:LUÍS MAYOL
LEAD GUITARS AND PRODUCTION: JAVIER VARGAS
ACCOUSTIC GUITAR AND RECORDING: JUAN CARLOS FUGUET
RECORDING
MIXED & MASTERED BY FERRÀN DONATELLI AT VERTIGO ESTUDIOS.
HAMMOND RECORDING B3 BY KYKE SERRANO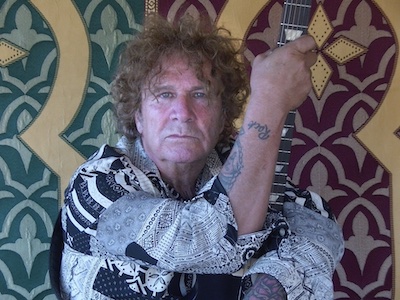 Síguelo en: