LA REGADERA confirman nueva gira europea
LA REGADERA confirman nueva gira europea
Jul 15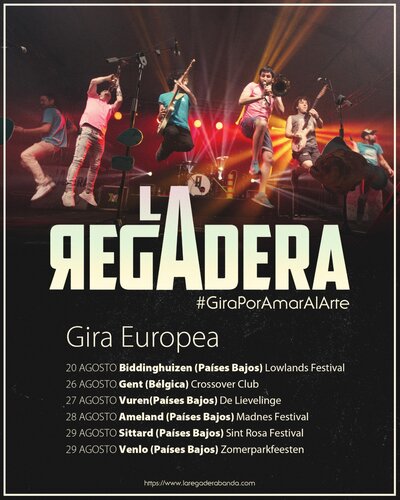 LA REGADERA confirman las próximas fechas de su gira 2021, que incluye varios conciertos por Bélgica y Países Bajos, donde el grupo estará tocando en algunos de los festivales más importantes de la región.
Estos son sus próximos conciertos. Pronto anunciaremos nuevas fechas:
24 de julio. Salas de los Infantes (Burgos). Conciertos de verano
6 de agosto. Miranda de Ebro (Burgos). Las noches del castillo
7 de agosto. Narón (A Coruña). Gulliver Fest
20 de agosto. Biddinghuizen (Países Bajos). Lowlands Festival
26 de agosto. Gent (Bélgica). Crossover Club
27 de agosto. Vuren(Países Bajos). De Lievelinge
28 de agosto. Ameland (Países Bajos). Madnes Festival
29 de agosto. Sittard (Países Bajos). Sint Rosa Festival
29 de agosto. Venlo (Países Bajos). Zomerparkfeesten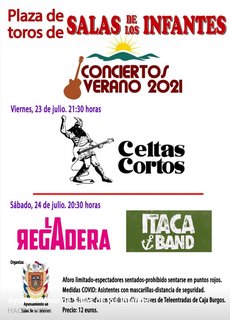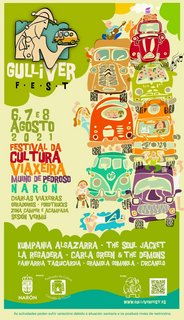 Pincha para ver el videoclip de «Toda Una Vida»
LA REGADERA, la banda más festiva del panorama actual, ha estrenado su nuevo single «Toda Una Vida». Una genial re-interpretación del clásico de Osvaldo Farrés, que han llevado a su terreno, contando con las colaboraciones de Viki Lafuente de Viki And The Wild a la voz e Igor Urruchi al clarinete bajo. El single fue grabado en Garate Estudios, por La Ventana Creativa, con Kaki Arkarazo y Martxel Arkarazo a los mandos de la nave. Este single se suma a «Largo Invierno», que el grupo lanzó hace unos meses y que puedes escuchar más abajo.
LA REGADERA sigue trabajando en nuevo material, mientras prepara su próxima gira que incluirá fechas en España y Europa ¡No os los perdáis, os sorprenderán!
Pincha sobre la imagen para escuchar «Toda Una Vida» en plataformas digitales.
Mira el videoclip de «Largo Invierno»
Escucha «Largo Invierno» también en Spotify
Algunas fotos de sus conciertos más recientes:
Miranda de Ebro
Mira a continuación el videoclip de «Un Mundo Más Sano»
Escucha «Dormir Es De Cobardes» en Spotify
Mira el videoclip de «Recogeré», primer single de «Dormir Es De Cobardes»
Videolyric de «Ya Recordaré» con Jesús Cifuentes
Síguelos: