TETE NOVOA presenta «ROCK AND DOGS STREAMING». Unico concierto de 2020.
TETE NOVOA presenta «ROCK AND DOGS STREAMING». Unico concierto de 2020.
Nov 19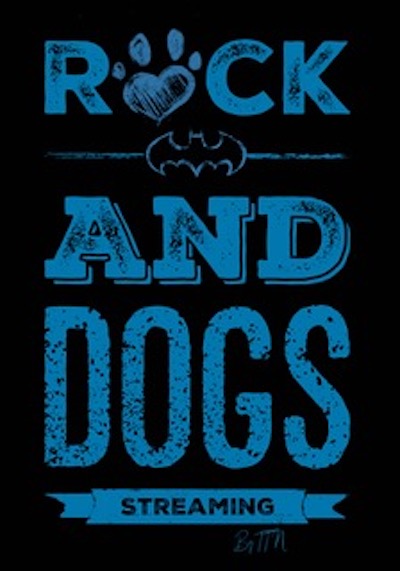 TETE NOVOA ofrecerá un único concierto este año. Será un acústico especial de navidad que se celebrará en la sala Universo Rock, de Pinto (Madrid), el próximo 19 de diciembre. El aforo estará limitado a 100 personas así que compra tu entrada lo antes posible para no quedarte sin ella. Este concierto, además, se podrá seguir en streaming y lo sbeneficios de estas entradas se destinarán a una causa benéfica, lo cual lo convierte en una cita obligada para este fin de año. Así lo presenta el propio vocalista: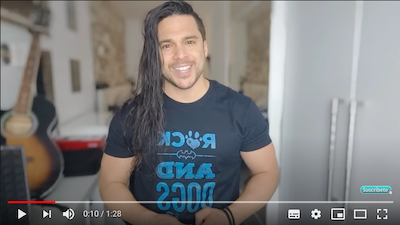 «Hola soy Tete Novoa, quiero contarte acerca de esta campaña llamada "ROCK AND DOGS STREAMING» donde fusionaremos nuestra música y la retransmisión en streaming para ayudar a nuestros perritos mas necesitados. Ojalá me ayudes y ojalá se unan muchisimos mas artistas y podamos hacer algo muy grande.
¿En que consiste? Todos los beneficios obtenidos de las entradas que se vendan en streaming de todos mis conciertos, irán destinados a distintas protectoras animales y  a casos de perros que necesiten de ayuda inmediata.
Para el concierto acústico del dia 19 de Dicembre podreis adquirir una entrada para disfrutar en exclusiva del concierto en streaming y aparte colaborar  en salvar la vida de nuestra perrita HOPE, quien fue abandonada, desnutrida y maltratada en las peores condiciones. Ella necesita al igual que muchos perros cuidados, alimentos y un hogar donde vivir.
Todos los beneficios íntegros de tu entrada en streaming mas la aportación voluntaria que quieras realizar, irán destinados a dicho fin en la Protectora de animales y Plantas de Guadalajara (España) «LA CAMADA".  Ellos necesitan tu ayuda, te necesitan a ti.
¡Que no pare la música y que pare de una vez el maltrato animal!»
#RockAndDogs
Compra ya tu entrada para el concierto
Compra tu entrada para el streaming y colabora con nuestra causa benéfica
Colabora comprando la camiseta solidaria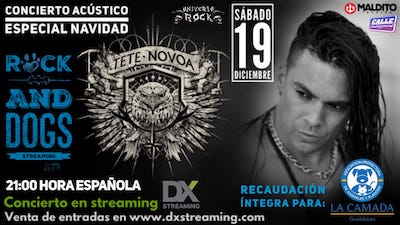 Fotos de HOPE: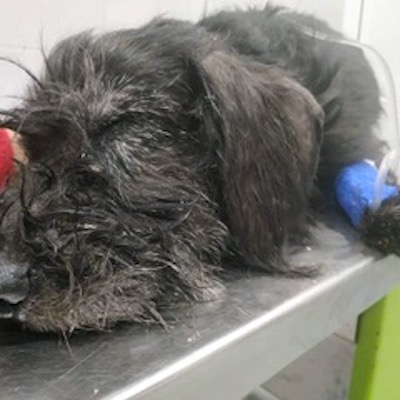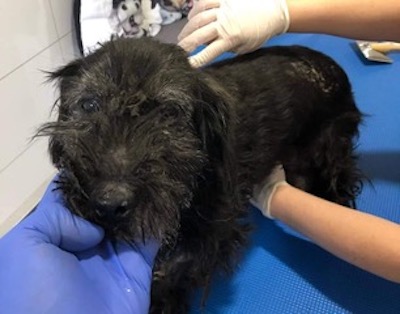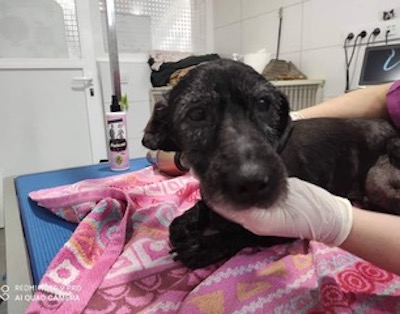 Más información: